Introduction
The year 2023 has been challenging for the healthcare industry, particularly for independent reference laboratories. These laboratories, vital for their diagnostic services, have faced unprecedented struggles, leading to shutdowns in various states. This article explores the underlying reasons for these struggles and highlights the states most impacted.
Factors Contributing to the Struggles
Financial Pressures:

Reimbursement Cuts: Significant reductions in Medicare and private insurance reimbursements have strained revenue streams.
Increased Operational Costs: Rising costs of laboratory supplies and equipment have further exacerbated financial pressures.

Regulatory Challenges:

Stricter Compliance Requirements: New regulatory mandates have increased the burden on these labs, demanding more resources for compliance.
Pandemic Aftermath: The post-COVID landscape saw tightened regulations around infectious disease testing, adding to operational complexities.

Technological Advancements:

Adoption Challenges: Keeping pace with rapid technological advancements in diagnostics has been difficult for smaller labs, impacting their competitive edge.
Increased IT Costs: The need for advanced Laboratory Information Systems (LIS) and cybersecurity measures have required significant investments.

Market Competition:

Consolidation: The diagnostic sector has seen consolidation, with larger entities absorbing smaller labs, reducing market diversity.
Competition from Hospital Systems: Hospital-based labs have expanded their outreach services, capturing a larger market share.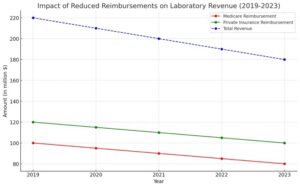 States with the Most Laboratory Shutdowns
Several states have seen a disproportionate number of laboratory shutdowns in 2023. While comprehensive data is not readily available, industry reports and news articles suggest that states like California, Texas, and Florida, known for their large healthcare markets, have experienced a higher number of closures. These states have large populations and significant healthcare demands, making the competitive landscape more challenging for independent labs.
Impact on Healthcare
The closure of these laboratories has far-reaching implications:
Access to Care: Patients in rural and underserved areas, where independent labs often operate, face reduced access to essential diagnostic services.
Employment Losses: Shutdowns lead to significant job losses, impacting the local economy and healthcare workforce.
Patient Continuity of Care: Continuity and coordination of patient care can be disrupted, particularly for specialized tests provided by these labs.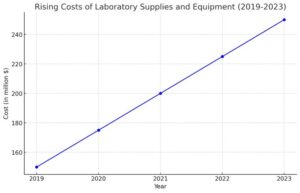 The Way Forward
To mitigate these challenges, independent laboratories must:
Diversify Test Offerings: Expanding services to include niche and specialized tests can help differentiate from larger competitors.
Leverage Technology: Adopting cost-effective technological solutions can improve efficiency and data management.
Strategic Partnerships: Collaborating with other healthcare entities can provide stability and expand patient reach.
Advocacy: Engaging in policy advocacy for fair reimbursement rates and sensible regulations is crucial.
Conclusion
The struggles of independent reference laboratories in 2023 reflect broader challenges within the healthcare system. Addressing these issues requires a concerted effort from the laboratories themselves, policy makers, and the healthcare community at large. Ensuring the sustainability of these labs is vital for maintaining a diverse and robust diagnostic sector, ultimately contributing to better patient care and outcomes.