Urinary Tract Infections (UTIs) are among the most common bacterial infections, affecting millions worldwide. Traditionally, UTI diagnosis has relied on culture methods, where urine samples are grown in labs to identify the causative bacteria. However, Polymerase Chain Reaction (PCR) testing, a more recent technological development, is revolutionizing UTI diagnostics with its speed and accuracy.
The Traditional Culture Method
The conventional approach to diagnosing UTIs involves culturing urine samples on agar plates and observing bacterial growth. This process has several limitations:
Time-Consuming: It takes 24-48 hours, or even longer, to yield results.
Limited Sensitivity: Some bacteria do not grow well in cultures, leading to false negatives.
Inability to Detect Multiple Pathogens: Cultures often fail to identify polymicrobial infections (infections caused by more than one type of bacteria).
PCR Testing: A Game Changer in UTI Diagnostics
PCR testing, a molecular diagnostic technique, amplifies small segments of DNA to detect the presence of bacterial genetic material in urine samples. "The advantages over culture methods are substantial due to rapid turnaround-times and 99% accuracy which physicians find extremely valuable when it comes to improving patient care. Most of the lab's we help develop utilize the ability to provide antibiotic and anti-fungal treatment recommendations on their reports, which is attainable due to the successful methodology behind PCR testing for UTIs, wound, and even fungal testing," says Apex Professional Solutions Founder, Rhyan Walcott.
Speed: PCR can provide results within hours, a significant improvement over the traditional method. This rapid turnaround is crucial in infection management, allowing for timely treatment.
Accuracy and Sensitivity: PCR is highly sensitive and can detect even minute quantities of bacterial DNA. It is less likely to produce false negatives, making it a reliable method for UTI detection.
Ability to Detect a Wide Range of Pathogens: PCR can identify a broader spectrum of bacteria, including those that are difficult to culture. It can also accurately detect polymicrobial infections.
Quantitative Analysis: PCR quantifies the amount of bacterial DNA, providing insight into the infection's severity.
Reduced Contamination Risk: Since PCR does not involve growing cultures, it eliminates the risk of contamination, which can affect the accuracy of culture-based methods.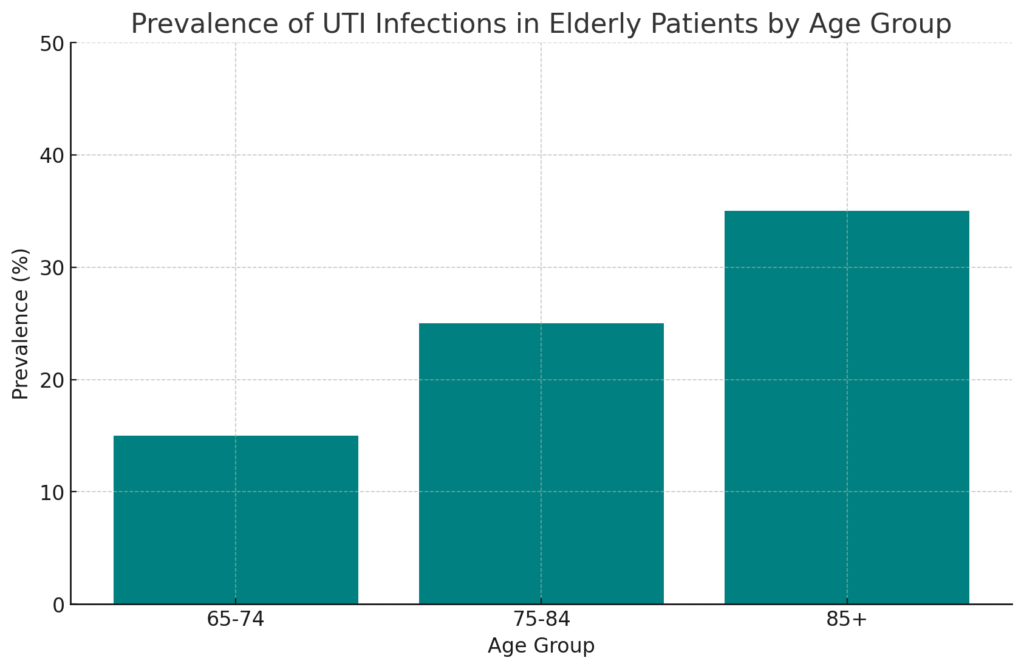 Impact on Patient Care and Treatment
The advantages of PCR testing have a direct positive impact on patient care:
Prompt and Accurate Treatment: Faster diagnosis leads to quicker initiation of appropriate antibiotic therapy, which is critical in preventing complications of UTIs.
Antibiotic Stewardship: Accurate identification of the causative bacteria helps in prescribing targeted antibiotics, reducing the risk of antibiotic resistance.
Improved Patient Outcomes: With its high sensitivity and specificity, PCR reduces the chances of misdiagnosis, ensuring patients receive the correct treatment promptly.
PCR testing represents a significant advancement in the diagnosis of UTIs. Its speed, accuracy, and ability to identify a wide range of pathogens make it a superior alternative to traditional culture methods. As healthcare continues to evolve, adopting technologies like PCR in diagnostic practices is key to enhancing patient care and outcomes. The transition to PCR testing for UTI diagnosis exemplifies how modern technology can revolutionize medical diagnostics, leading to better healthcare delivery.