Introduction
The landscape of Medicare, the United States' national health insurance program primarily for people aged 65 and older, is multifaceted. One of its lesser-known but highly significant aspects is the Medicare Administrative Contractor (MAC) jurisdictions. These jurisdictions play a critical role in the administration of Medicare Part A and Part B, as well as DMEPOS (Durable Medical Equipment, Prosthetics, Orthotics, and Supplies).
What are MAC Jurisdictions?
MAC jurisdictions are specific geographic areas across the United States, each served by a MAC, a private healthcare insurer that has been awarded a federal contract to process Medicare claims. These contractors act as intermediaries between Medicare and healthcare providers, handling over one billion claims per year.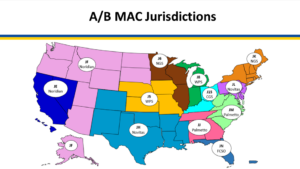 Geographical Distribution
The Centers for Medicare & Medicaid Services (CMS) has divided the country into several MAC jurisdictions. Each MAC is responsible for a specific region, and these regions are delineated to ensure a seamless administration of Medicare services. The current jurisdictions include diverse areas ranging from densely populated urban regions to sprawling rural landscapes. For example, Jurisdiction F covers Alaska, Arizona, Idaho, Montana, North Dakota, Oregon, South Dakota, Utah, Washington, and Wyoming, a mix of urban and rural, while Jurisdiction N covers only the urban-centric areas of Florida, Puerto Rico, and the U.S. Virgin Islands.
Financial Benefits of Various MAC Jurisdictions
The financial implications of MAC jurisdictions are profound. Each jurisdiction has its own unique healthcare challenges and needs, and MACs are tailored to address these. For instance, in areas with higher rates of chronic illnesses, MACs may focus on managing these conditions effectively, which can lead to cost savings for both Medicare and beneficiaries. Additionally, MACs also work on reducing fraud, waste, and abuse within the Medicare system, directly translating into financial benefits. "It is important that anyone interested in starting a diagnostic laboratory pay crucial attention to their geographical area prior to going live with their validation projects to bring on new testing within their lab. What they may expect to be reimbursed may drastically change or be much lower than anticipated, thus further impacting the lab's ability to cost-effectively provide patient care at that location," says Rhyan Walcott, Managing Partner at Apex Professional Solutions.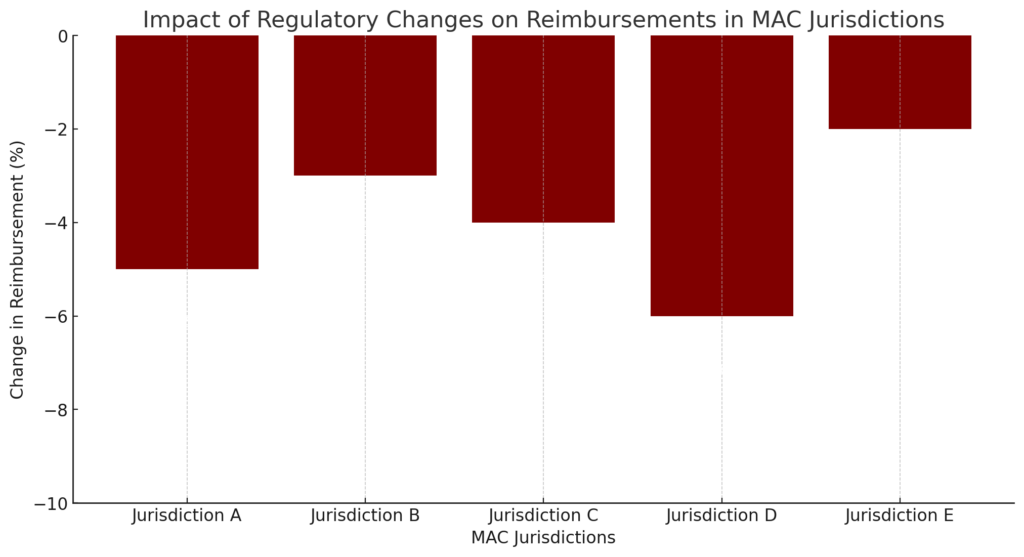 Rules and Regulations
The CMS sets forth the rules and regulations that MACs must follow, but there's flexibility allowing MACs to address region-specific issues. This decentralized approach ensures that local healthcare needs and challenges are addressed more efficiently. For instance, a MAC in a region with a high elderly population might focus more on chronic disease management, while another in an area with a younger Medicare population might prioritize preventive care services.
Conclusion
Understanding MAC jurisdictions is crucial for healthcare providers, beneficiaries, and policymakers. It offers insights into how Medicare tailors its services to meet diverse regional healthcare needs and how it strives for financial efficiency. As Medicare continues to evolve, the role of MAC jurisdictions will remain pivotal in ensuring the program's sustainability and effectiveness.
---